Project Description
Using Customer Stories to Build Advocacy in Retail Banking
The Client
Prospera Credit Union is a values-based financial institution which has been around for more than 70 years. Prospera has 63,300+ members across 23 branches in the Greater Vancouver, the Fraser Valley, and the Okanagan. In 2016, Prospera surpassed $4 billion in Assets.

Campaign Goals 
Prospera was looking for creative ways to integrate social media into the "Don't Just Bank. Prosper" awareness retail campaign.
The overarching campaign featured stories of Prospera members, and how Prospera helped them achieve their financial goals.
These stories were hosted on a microsite at DontJustBankProsper.ca, which was the primary campaign digital channel.
Strategy
I worked closely with the client to determine target audience, objectives, and engagement channels/tactics.
A key consideration was to drive engagement around this campaign while keeping it authentic 
Primary Objectives 
Increase overall brand awareness and affinity of Prospera
Gain more reach for the Prospera stories
Grow the audience & engagement of Prospera's social channels
Secondary Objectives 
Discover more positive Prospera stories from members
Increase micro-site traffic
In order to meet the objectives of the campaign, we developed two complementary concepts that leverage user generated content (UGC) to increase engagement and positive word of mouth around Prospera's brand values.
The vanity hashtag #DontJustBankProsper brought the two concepts together across multiple channels.
Execution
Below are examples of the execution of the contest and stories. Both were amplified to a targeted audience near Prospera branches on Facebook and Instagram.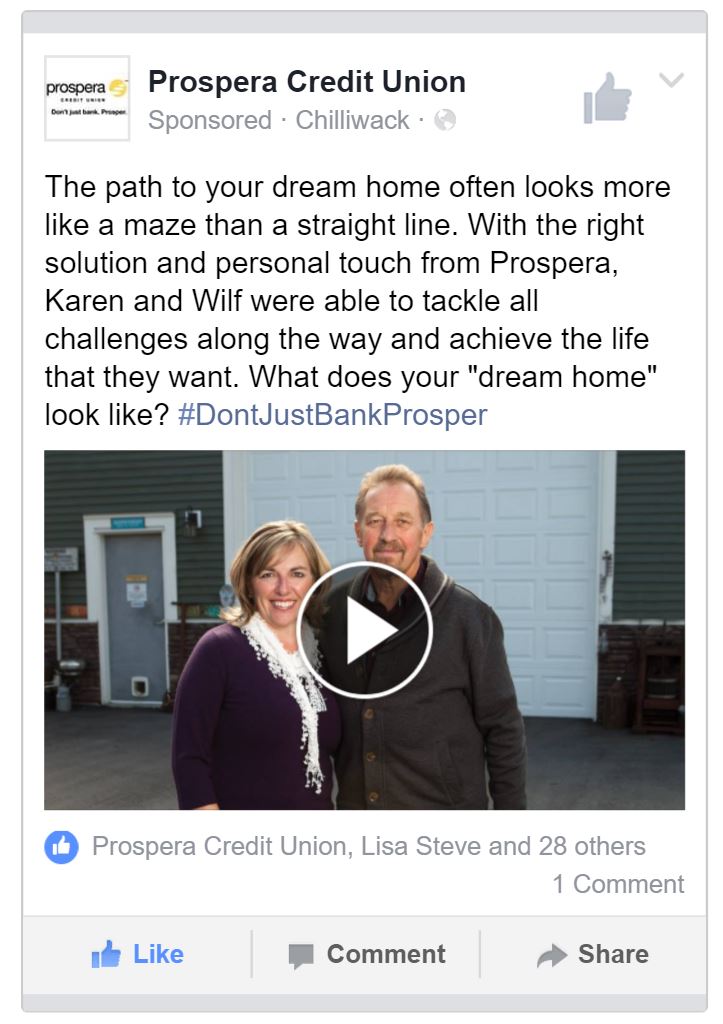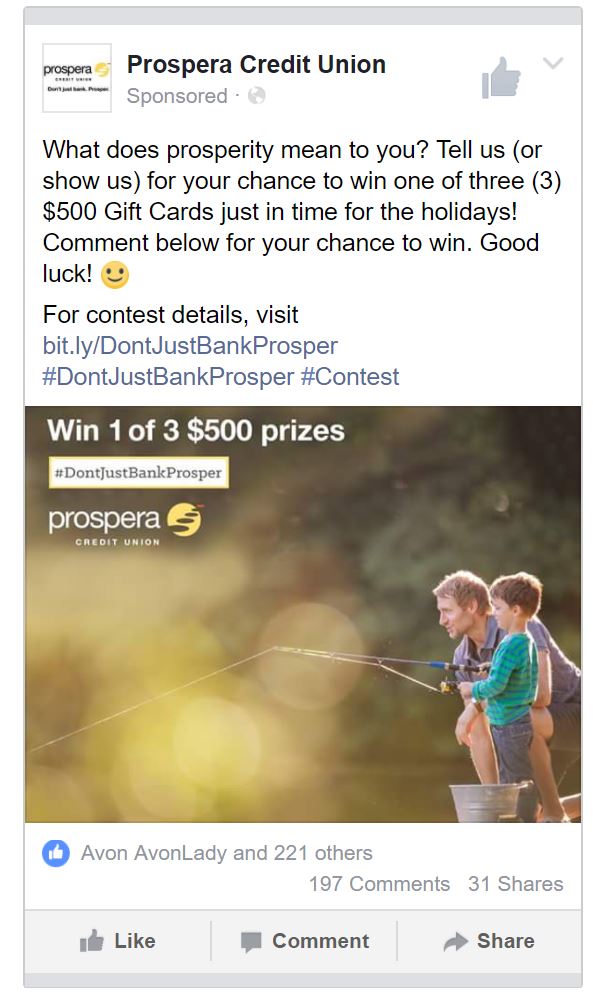 Results
The campaign generated 4M+ impressions, and reached 200K targeted individuals close to Prospera's branches. Recall of social as advertising channel grew by 7% as a direct result of the campaign.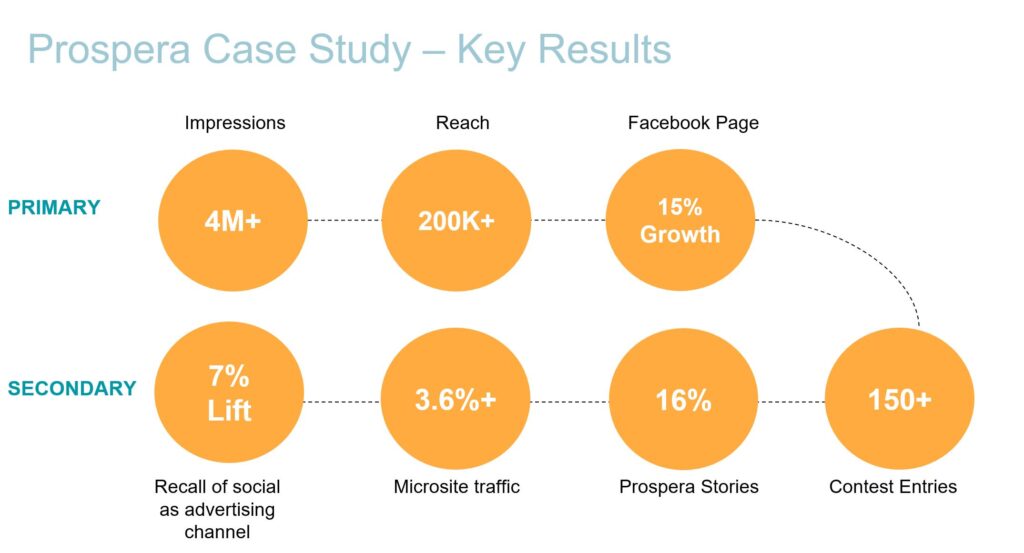 Furthermore, this was done very efficiently.
Select video ads performed better than 99% of similar ads on Facebook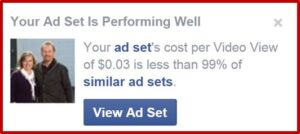 Given the campaign's success, the client decided to run it again in the following year.
Client Feedback
I was fortunate to work with Wahiba as we built an integrated social media plan at Prospera Credit Union. She is a skilled social media strategist who expertly blends business goals and objectives into a social media strategy that is engaging, responsive, and informative for our organization. Her wealth of knowledge, honest approach and professional demeanor make her a pleasure to work with.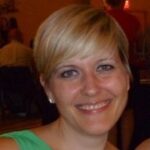 Erin Nesci, Manager, Community and Public Relations
Prospera Credit Union
Wahiba is a true professional and a social media genius! While working with her on Propsera's Don't Just Bank Prosper campaign she asked the right questions, understood the objectives of what we were trying to accomplish and guided the campaign towards a successful outcome. I appreciated her tact, tenacity and the clarity she brought to the project. I would definitely recommend Wahiba if you are looking for a talented, out of the box social media strategist.

Shenaya Sweetman, Manager, Advertising and Promotions
Prospera Credit Union