Project Description
I started #YVRSocial events because I saw a need to educate and connect the digital marketing and communications community in Vancouver.
Since our humble beginnings in 2016, #YVRSocial events have become a sold out destination for students, marketers, and entrepreneurs. Each event has trended on Twitter and to date, we have generated 14M+ social impressions.
Here's a recap one of our events on the topic of social influencers:
This would not have been possible with the amazing support of our volunteers, sponsors, and speakers.
#YVRSocial Sponsors 
Below is a sample of past #YVRSocial Sponsors. Thank You for all your support!





#YVRSocial Speakers
#YVRSocial speakers are industry experts who share real world case studies to educate the community. Past #YVRSocial Speakers have included:


What Sponsors & Speakers Say
Blenz Coffee's online community and social media efforts have contributed to the company's overall success. So, when Wahiba reached out to me to have Blenz Coffee sponsor #YVRSocial, I was eager to hear about the opportunity. Wahiba and her team did a great job in promoting the event, as well as creating opportunities to connect the sponsors to one another and to the 100+ attendees. The sponsorship benefits exceeded our expectations. In fact, with over 7M impressions generated, #YVRSocial delivered one of the highest engagement results of any other past sponsorship. We look forward to further collaboration with Wahiba and #YVRSocial.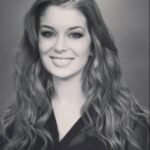 Janelle Saccucci, Director of Marketing
Blenz Coffee
I took part in Wahiba's #YVRSocial as a guest speaker and panelist. It was an expertly executed event that I was happy to be a part of. The event served a great purpose to connect the community with relevant topics. Wahiba is a true professional and I would gladly take part in any of her events in the future.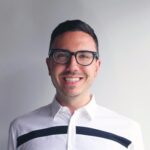 Mitchell Fawcett, VP Partnerships & Social
6S Marketing
The event Wahiba Chair and the #YVRSocial team put together in November, 2017 was perfectly organized, inclusive and worthwhile for all of us who were lucky enough to attend. I was challenged by awesome questions from our informed audience and the speakers I shared the panel with were totally on point. If you get a chance to sign up for one of these events in the future, don't wait until it's sold out!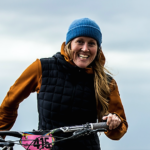 Sarah Leishman, Global Digital Community Manager
Arc'teryx
What the Audience Says 
#YVRSocial Ambassadors - Thank You!
#YVRSocial in the Media
Past #YVRSocial Presentations